Just in time for summer Martha has a fun frozen margarita Good Thing: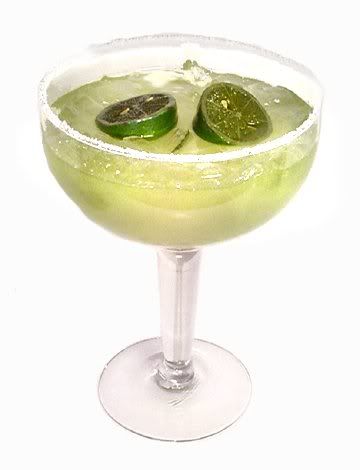 Heat 1 cup sugar and 1 1/2 cups water in a small saucepan, stirring to dissolve sugar
Stir in 2 cups fresh lime juice.
Pour into 9 X 13 inch metal pan and freeze overnight.
Just before serving, scrape with a spoon until slushy.
Stir in 1 cup tequila.
Transfer to glasses and garnish with lime! Viva Margarita!
From July 2008 Martha Stewart Living
Martha's traditional non-frozen margarita recipe can be found
here
.
I'm thinking that this would be a nice if you replaced the tequila with seltzer for a non-alcholic lime fizzy drink!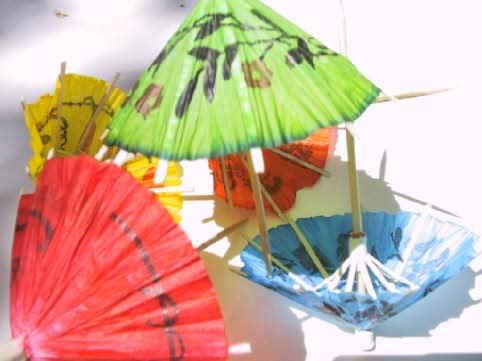 The Summer Swap is in full swing! If you haven't heard from your partner yet please drop us a line at
parasolswap@hotmail.com
. Remember to check your spam folders just in case your partners emailed landed in there!
cheers ~ The Goodness Girls