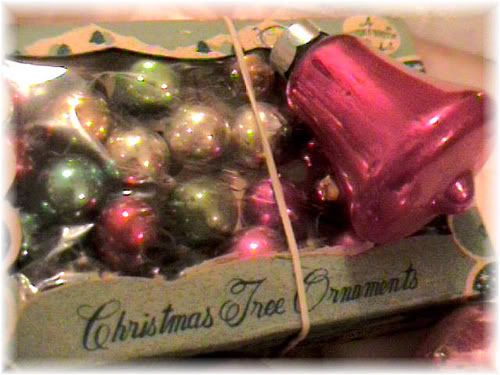 December 1st is Saturday which leaves only 25 days until Christmas! Can you believe it? Time sure does fly. I'm am so not prepared. Ugh.
Anyway, by the time all the November "Swags & Tags" packages should be out and everyone should be thinking about their December package. Lucy created a
Flickr
pool to share all your November swap goodies. You can find it
here
. Don't forget to post your photos there, we all want to see the goods!
December swap packages should be sent out by December 15
th
.
DECEMBER SISTER SWAP DETAILS
Please send your sister, by 12/15/07, a Sweet Holiday Goodness package!
So what should you send?
Please include a few recipes for your sister to treat her friends and family. Put your recipes on recipe cards and include them in a hand made "bag" of some sort. Suggestions: fabric bag, decorated gift bag or brown paper bag. Also include something to encourage her to make one of your yummy dishes, a whisk, a spice, measuring spoons, you name it! Please also send a hand made or purchased/
thrifted
small gift of your choice. By this time you should know your sister pretty well and will know if she will enjoy some scented lotion or a vintage kitchen tool or a
thrifted
apron. Just a little something to say Happy Holidays! Try to limit your spending to between $5 and $8 per package if you are asked to supply something you cannot make from your stash.
If you have any issues with your swaps please let us know! Leave a comment or visit us!
Rebecca
Lucy
hugs!
R